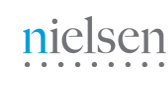 Nielsen
, a company famous for their TV and Web ratings, and
Digimarc Corporation
announced a new entry into the online video recognition market, touted by supporters as the solution to the rampant uploading of video without the copyright holder's permission.
A press release said the service, called
Nielsen
Digital Media Manager, will be released next spring. It notes "
Nielsen
already uses digital watermarking to
Encode
95% of national television programming for its television ratings service, and the new service will focus initially on the online distribution of television content in the U.S. The companies expect these new solutions to be available in
MID
2008."
It goes on to say the company intends to expand the service to add
Watermarks
to consumer content, which can then be used later to make identification easier if someone attempts to upload a copy of the video to viral video sites like
YouTube
, social networking portals like
MySpace
, or even
P2P
networks.
A number of services have already implemented other video-fingerprinting technology, often either to avoid entertainment industry lawsuits, or in the case of
YouTube
afterwards.
Source: Press Release