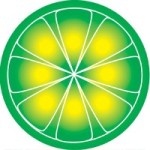 According to research published by
Digital Music News
and
BigChampagne
, the popular
P2P
application
Limewire
can now be found on one-third of all PCs worldwide. For the report, the companies collected the data though voluntary systems scans and surveyed more than 1.6 million systems.
Although the number is impressive, and unrivaled, growth has slowed since news that they were involved in a legal battle with the
RIAA
hit the press.


"LimeWire continues to be the iTunes of P2P by a wide margin ... but growth has remained flat over the last several months,"
said Richard Menta, research analyst at Digital Music News.
If you would like to purchase the whole report, which reports on the market penetration of most ecommerce, jukebox and
torrent
applications, you should visit the
Digitalmusicnews
website.
Source:
emediawire