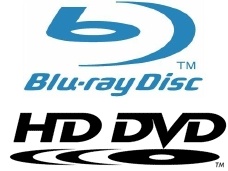 After taking a week off for the holiday season, the official HD disc sales data are in from
Nielsen VideoScan
, and the results are not surprising.
Despite very strong sales of the
HD DVD
-exclusive "Bourne Ultimatum",
Blu-ray
won the week ending December 16th by a 61:39 margin. "Ultimatum" outsold Blu-ray's best title, "POTC: At World's End" by an almost 2:1 ratio, but
Amazon's
Blu-ray
BOGO (buy one get one free) sale helped bring old favorites such as "300", "Spider-Man 3", and "Casino Royale" to sales they haven't seen in a while.
This upcoming week should be interesting to see considering Amazon and Best Buy have had BOGO sales running on
HD DVD
titles.
Source:
EngadgetHD