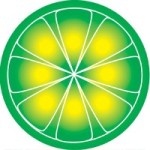 We recently reported that a press release published by
Digital Music News
claimed that
Limewire
, the popular
P2P
program, was installed on over one-third of all home PCs; 36.4 percent to be exact.
TorrentFreak
however, citing the raw data from which the press release was built upon, is saying that DMN actually misinterpreted their data and the real install base is just under 18 percent.
The data, collected by
PC Pitstop
explains that Limewire holds a 36.4 percent market share as compared to other P2P clients meaning that of all the PCs that have a P2P client installed, 36.4 percent have installed Limewire.
Those figures mean that the real install base of Limewire is almost 18 percent, still a large number, but nowhere near the 36.4 percent reported.
Source:
TF