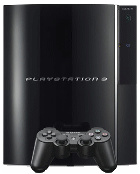 According to T3 magazine
,
Sony
is planning to release a new slimmer, redesigned
PlayStation 3
console.
In the report, a source has said that the new updated design will be smaller, lighter and may contain a 160GB HDD. There have been other
rumors recently claiming PS3s with larger capacity HDDs are coming
but this latest rumor seems a bit far-fetched, considering how young the PS3 is.
Sony, as is policy, refused to comment.
"We don't comment on rumour or speculation."
The rumor is not completely off base though. Sony has introduced slim versions of its
PSP
, original PlayStation and PlayStation 2 after production costs fell.