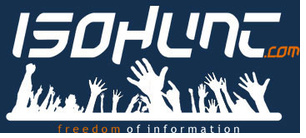 The
BitTorrent
search engine
isoHunt
has received a couple of
AMD
's unreleased processors. According to
a post
at isoHunt.com forums, the site administration received two
"pre-production engineering samples"
of AMD
Opteron 2352
CPUs. The 2,1GHz processors are used in the primary database servers, which will give them a great real-world test drive.
The to be released quad-core CPUs,
found already
in
Yahoo
store for $650 somehow, feature a 2MB L2 cache and apparently
work flawlessly
, unlike the previous Opteron 2350 with the infamous TLB bug.
It remains to be seen whether the antipiracy lobbyists target AMD because of this. isoHunt has been a target of several accusations by both
MPAA
and
RIAA
.