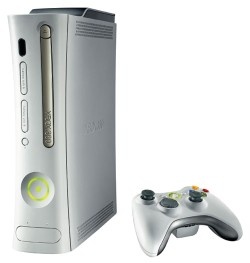 Microsoft may be planning to upgrade the Xbox 360 Pro to a 60GB HDD model,
if new rumors are to be believed.
The mid-tier model of the popular game console currently offers 20 GB of storage and the new rumor touts that
Microsoft
will be replacing the stock 20GB drive with the much higher capacity 60GB drive.
The upgraded console will come at the end of May or early June and although no exact reasons for given for the upgrade, we can imagine it is due to the growing power of the
Xbox Video Marketplace
and the larger size of game demos from the
Xbox Live arcade
.
On top of the upgrade, it is believed the company is considering a completely new model, although what will be inside this new model is uncertain as of yet. Could it possibly have an
internal Blu-ray drive?
We will keep you updated on any new developments.