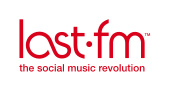 In January,
Last.FM
began offering music
streaming
on-demand instead of by simple genre or keyword searches. Three times a day users can listen to a
track
of their choosing regardless of artist or genre.
With the format change also came affiliate partnerships with
iTunes, Amazon
and
7Digital
that allows Last.FM users to click through from any song they are listening to and purchase the tracks from said affiliates.
It seems the recent change in format has led to
substantial added sales
, a 119 percent overall increase in
cd
and download sales through the affiliates.
Martin Stiksel, Last.fm's founder, feels the stats demonstrate that free on-demand music will encourage physical purchases and that the music industry should adopt more on demand models.
"In just over two months it's become clear that people will buy CDs and downloads if they get access to the kind of service we offer. No one else can give music fans this amount of music for free -- but more importantly also drive their discovery, as we do through our unique recommendation engine. That's why people are sticking around on Last.fm -- minutes spent on site are up 118% month-on-month -- and discovering new music to listen to and buy,"
he added.
Lets hope the trend continues.