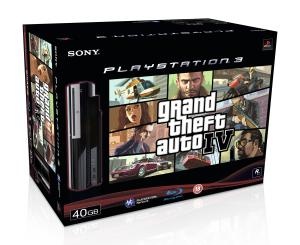 GTA IV
producer Leslie Benzies
has said during an interview with the The Times Online
that he believes the blockbuster game has cost
Rockstar
almost 100 million USD to create and produce, making it by far the most expensive game ever made.
During the interview Benzies also added that over 1000 people worked on the game for 3 and a half years, a huge production by any stretch.
If his estimate is correct than the game's development costs would make it the most expensive game in the history of consoles, topping Sega's Shenmue for the
Dreamcast
which had a 75 million USD development budget.
If retailer estimates are correct however, than the game has already made back its budget worldwide. In the UK, over 600,000 copies were sold on the first day, and analysts have predicted that the game will gross 400 million USD in its first 7 days.
Benzies also took time to talk about the media bashing of Rockstar, claiming that all those in the government and media that bashed the games had never played them.
Why do people object to the game?
"You kill prostitutes,"
he told the Times Online.
"That's usually the objection."

"There is a big fear factor here. It's the coming of the railways. It's Elvis shaking his hips. It's cars going over 25 miles an hour and making people explode."