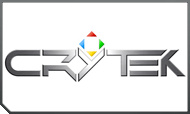 Crytek, the developer of the hit game Crysis,
has announced that it will no longer be PC exclusive in the future, citing growing piracy as the reason why.
For those not into computer gaming,
Crysis
was arguably one of the most highly praised PC-exclusive for 2007 and even one some awards for its stunning graphics.
In an interview with the magazine
PC Play
, the studio's director and founder, Cevat Yerli noted that there are a number of problems besetting his studio, the worst of which is growing piracy.
"We are suffering currently from the huge piracy that is encompassing Crysis. We seem to lead the charts in piracy by a large margin... PC gamers that pirate games, inherently destroy the platform.

"Similar games on consoles sell factors of 4-5 more. It was a big lesson for us, and I believe we won't have PC exclusives as we did with Crysis in future. We are going to support PC, but not exclusive anymore."
After that answer Yerli was asked if Crysis would be ported to consoles in the near future. Unfortunately not added Yerli, stating that it would be nearly "impossible," and that the game would have to be "largely changed to bring it to Xbox 360 or PlayStation 3."