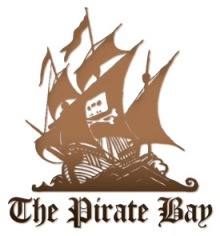 The Web Sheriff has announced today
that Michael Jackson, Prince, the Village People, UB40 and the estate of Bob Marley have joined together to sue the infamous
torrent
tracker
The Pirate Bay
for alleged losses they have suffered.
Pirate Bay's admin Brokep wrote in the Pirate Bay blog that "The common thing for all of these artists of course is that no one listens to them anymore." Brokep added as a parting shot, "And hey Michael - do you want us to pay you in small kids maybe?"

WebSheriff, whose real name is John Giacobbi, announced last November that he was planning to sue the site in the US, France and Sweden for infringing the rights of the artist Prince. Brokep replied to that comment as well. "Websheriff says he wants to sue us in Sweden and in the US. Most of us civilized people understand that people cannot be sued outside their own domicile - aka we can not be sued outside of Sweden. So good luck with that. It proves that the sheriff is just after making some headlines!"

Besides suing for $100 million USD the Web Sheriff is trying to get the historically popular Swedish group ABBA to join the other artists. "It would also be good/appropriate if the members of ABBA could take up the fight against these pirates, as they personify the Swedish music industry's successes and are renowned ambassadors for Sweden, contrary to The Pirate Bay."

Brokep disagrees with that statement. "All over digg.com and other cool social networks there is always the comment "last place on earth with true freedom is Sweden" or 'I really want to move to Sweden'." That quote is from earlier this year, but the words still ring true.