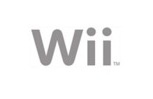 The research firm
NPD
has released US
console
hardware sales data for the month of May, and
Nintendo
was the clear winner, again, although
Sony
and
Microsoft
did have a few figures to boast about.
The ever popular
Wii
had sales of 675,089 for the month, and the extremely popular handheld, the
DS
had sales of 452,608.
Sony continued to beat out Microsoft, selling 208,709
PlayStation 3
units compared to 186,500
Xbox 360
units sold.
Software sales were up exponentially for Sony year-on-year thanks to strong sales of
Grand Theft Auto IV
,
Haze
and
SingStar
. Overall for the month, sales were up 234 percent. The company also noted that
GTA
IV had a higher attach rate than the Xbox 360 with a 32 percent rate for US PS3 owners.
"The dual platform release of the much anticipated Grand Theft Auto IV title reaffirmed its legacy on the PlayStation platform with a 6 percent higher attach rate than Xbox 360, reinforcing consumer choice of PS3,"
commented
Jack Tretton, CEO of Sony America.
Of course, Microsoft responded by saying that the 360 version of Grand Theft Auto IV outsold its PS3 counterpart by a 2:1 ratio.
Without getting petty, Nintendo took the time to make statements on how the Wii was unique and fun for everyone.
"The Wii Wheel and Wii Balance Board accessories make gameplay fun for new gamers while presenting new challenges for those who have been playing a long time,"
said Cammie Dunaway, Nintendo of America's executive vice president of Sales and Marketing.

"The diversity of the seven Nintendo games represented in NPD's top 10 for May demonstrates how Nintendo has something for everyone."