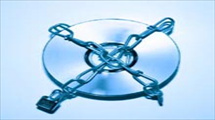 Last month, we reported that the blockbuster PC game
Mass Effect
was set to have
rolling
DRM
, the form of DRM unflatteringly known as "phoning home" as every 10 days the game would connect to Bioware's servers and re-activate itself. After the report surfaced around the Internet though, the backlash was too much for the company and they decided to
remove the DRM
from the game.
As was said then,
"BioWare has always listened very closely to its fans and we made this decision to ensure we are delivering the best possible experience to them,"
said BioWare community manager Jay Watamaniuk.

"To all the fans including our many friends in the armed services and internationally who expressed concerns that they would not be able re-authenticate as often as required, EA and BioWare want you to know that your feedback is important to us."
The game of course still has DRM though, and the DRM is upsetting gamers. Instead of "phoning home", the game only needs to be authenticated once but can only be installed 3 times, total.
This has obviously become a problem as it is appearing that many PC upgrades trigger the game to be re-authenticated again, burning through one of your possible three. There have been reports and forum posts from users who have upgraded their video card and been forced to re-authenticate. How did
EA
respond? The company said the users should buy another copy of the game if they run out of activations. This is what you will
receive
if you "waste" your activations:
"The game can not start. For security reasons, only a limited number of machines can ever be licensed by a single purchase. This limit has been reached. Please purchase another registration code, reinstall, and then try again."
If the distributors of Mass Effect are trying to push gamers towards piracy (where the games have infinite activations and never have to phone home) then they are certainly doing a good job.