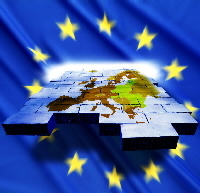 Earlier this year, it was reported that both the UK and France
were planning
a "3 Strikes" plan that would ban alleged file sharers from the Internet after three warnings.
Although the legislation has still not gone to a vote, there has been word that a few UK ISPs are voluntarily working with the record industry to come to arrangements that could possibly include a 3 strikes rule. Of course it is important to note that this 3 Strikes rule will not give extra money t the artists, which is the record industry's reasoning for such a move.
The main backer of the legislation, French president Nicolas Sarkozy has been putting more weight behind the bill as of late and the subject has been controversial in the UK as well as across the ocean here in the US.
Making the situation even more controversial now is the fact that
La Quadrature du Net
, a French pressure group, has seen that a 3 strikes amendment has been silently added to the European telecoms law currently in the European Parliament. The bill for the most part is dealing with network infrastructure, universal service and other telecom issues.
"One week before a key vote in the reform of European law on electronic communications ("Telecom Package"), La Quadrature du Net (Squaring the Net) denounces a series of amendments aimed at closing the open architecture of the Internet for more control and surveillance of users..



…this set of amendments creates the unprecedented mechanism known as graduated response in European law; judicial authority and law courts are vacated in favour of private actors and "technical measures" of surveillance and filtering. According to rules set forth by administrative authorities and rights holders, intermediaries will be forced to cooperate in monitoring and filtering their subscribers, or they will be exposed to administrative sanctions",
reads an
LQN statement
.
It appears the legislation is trying to be brought in through the backdoor to the full EU, which is not acceptable.
You can read more complaints and find contacts to send complaints to here:
Open Rights Group