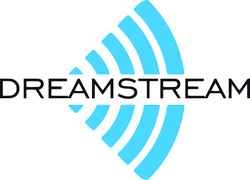 In the past few days
reports have come out
that the
MPAA
was endorsing the use of a new
streaming
video system which utilizes 2048 bit encryption. The information was based on a press release from
DreamStream
, the company that developed the new technology. Today
DreamStream
issued another press release clarifying their earlier statement.
It turns out there was no actual endorsement by the
MPAA
. In fact they've only assessed the technology in order to educate their members.
"DreamStream used unfortunate wording to describe our relationship with the MPAA,"
said Scott Diffenderfer, chief executive officer for
DreamStream
.
"We did not wish to make any implications of endorsement of our technology by the MPAA and apologize for any confusion in this regard."
The original release had been intended merely to state that the
MPAA
's review had concluded that the
DreamStream
system is viable without taking a position on whether
it's
the best choice for studios.
"While we recognize that the MPAA does not endorse specific technologies, we are pleased that they have chosen to assess how our technology can benefit the film industry,"
said Ulf Diebel,
DreamStream
's chief development officer.
"The MPAA's commitment to securing the studios' interests is unsurpassed. Piracy is waging war against the entertainment industry, and the MPAA is relentless in defending the rights of content owners."