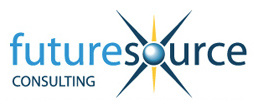 According to a new study funded by
Macrovision
a third of all US and UK residents have copied at least one
DVD
in the last 6 months. In the UK the number is around 32%, compared to around 36% in the US.
Among other things the report from
Futuresource Consulting
titled 'Consumer Home Piracy Research Findings' concludes that
Around one third of all respondents in both countries admit to making copies of pre-recorded DVDs in the last 6 months, up from just over a quarter of respondents in 2007.


UK respondents showed a significant increase in copying TV shows on DVD when compared with 2007.


In the last 6 months, DVD copiers have copied an average of 12 titles of all genres in the USA and 13 titles of all genres in the UK


In the last 6 months, the average number of movies copied in the UK was 13 new release and 9 catalogue; in the USA the figures were 7 and 6 respectively.


The majority of UK and USA respondents would most likely buy these movie titles new at sale or promotional price.
But do these results really
show
what
Macrovision
would like you to believe or are they really a sign that DVDs cost more than consumers are willing to pay?
Maybe we should start with a fact not included in their list. According to the
Entertainment Merchants Association
(
EMA
) video game spending was
up by more than a third last year
. So while people may have indicated an interest in buying DVDs if they couldn't copy them, what would happen if you amended the question to ask whether they would stilll buy more movies if it meant fewer video games?