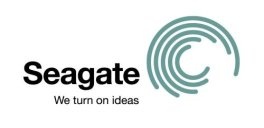 In August
Seagate
will begin shipping new Barracuda hard drives that hold 1.5TB (1.5 trillion bytes) of data. It represents a 50% over their current Barracuda drives, which go up to 1TB. Some time in the fourth quarter they'll also be introducing the new Momentus 5400.6 and 7200.4 laptop (2.5") drives, capable of storing 500GB (500 billion bytes).
"Organizations and consumers of all kinds worldwide continue to create, share and consume digital content at levels never before seen, giving rise to new markets, new applications and demand for desktop and notebook computers with unprecedented storage capacity, performance and reliability,"
said Michael Wingert,
Seagate
executive vice president and general manager, Personal Compute Business.
"Seagate is committed to powering the next generation of computing today with the planet's fastest, highest-capacity and most reliable storage solutions."
Despite the ever-increasing need for more storage, especially for multimedia,
it's
important to remember that relying on a single drive to hold that much without some kind of disaster-recovery solution like a RAID array or backup (or better yet both) is asking for trouble. If you're planning to buy one of these massive drives you should also make sure you're prepared for the worst.