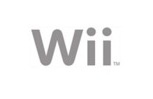 According to data figures from the
NPD Group
, the
Nintendo Wii
once again led US hardware sales for the month of June, selling just over 666,000 consoles for the month. That figure also helped the
console
become the highest selling "next-gen" system, surpassing the
Xbox 360
which was released a year earlier.
Since its launch in late 2006,
Nintendo
has sold 10.9 million units in the US, just beating out the Xbox 360's 10.7 million since its launch.
NPD also noted that the
Wii
had beaten out both the
Sony PlayStation 3
and the Xbox 360 in every month but one since its launch.


"Wii is bringing people of all ages into the video-game experience,"
Cammie Dunaway, head of marketing for Nintendo's U.S. unit,
added.
For the month, 405,500 PlayStation 3s were sold and just 219,800 Xbox 360s.
Year-on-year, total industry sales rose 53 percent to $1.69 billion USD with games seeing the largest surge, 61 percent.
NPD also expects the recent price cuts by Sony and Microsoft to add more interest in the consoles and an even higher surge in sales across the board.


"Looking at historical data, hardware price reductions have been a good incentive for a broader consumer base to invest in a new-gen system, which encourages continued industry growth across all categories,"
added the group.