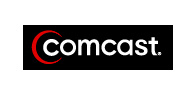 After
bullying most of the major ISPs
operating in New York into blocking a list of websites and newsgroups alleged to provide access to child porn, and seeing the other involved in a similar agreement with the Attorneys General in 45 different states, you'd think New York Attorney General Andrew Cuomo would be satisified that his censorship work is done. Based on a letter sent from his office to that other ISP he's not only unhappy but willing to wage a public battle against them if they don't sign on to his plan.
The target of Cuomo's wrath is
Comcast
, the largest cable provider in the US. Through the
National Cable & Telecommunications Association
(
NCTA
) they've already made a pledge to do basically the same thing he's demanding. Instead of being satisified with that he's decided to threaten
Comcast
with unspecified legal action instead.
According to a
letter
sent from Cuomo's office to Douglas Gaston,
Comcast
's General Counsel,
"within five days the Office of the New York Attorney General intends to commence legal action against Comcast."
The letter contains no mention of what law
Comcast
could possibly have broken in ignoring Cuomo's demands.
The letter also includes a thinly veiled threat that Cuomo would be perfectly willing to turn the whole thing into a PR battle, saying the company's refusal to sign the Attorney General's Code of Conduct
"would likely be surprising to Comcast's millions of customers across the country."
It seems there's a good reason for not mentioning what law
Comcast
has allegedly broken. Put simply they haven't broken any law at all.
There's also a good explanation why the Attorney General wouldn't push for his Code of Conduct to be written into law. In 2002 a federal judge struck down a Pennsylvania law with similar requirements on the grounds it was unconstitutional.
In that case the judge noted
"there is little evidence that the Act has reduced the production of child pornography or the child sexual abuse associated with its creation. On the other hand, there is an abundance of evidence that implementation of the Act has resulted in massive suppression of speech protected by the First Amendment."
Before he decides to actually take his fight to the public he might want to look at Comcast's recent history. They were willing to take on the FCC until it became clear they would probably lose the legal battle. It seems unlikely the Attorney General of one state who clearly doesn't have a legal leg to stand on is going to scare them.