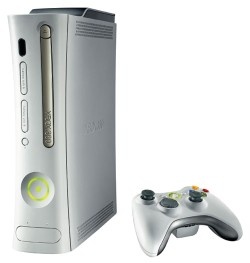 Although
it was announced last week
that
Microsoft
was cutting the price on the 20GB model
Xbox 360
in North America and Australia, there was not word on whether there would be a similar move for Europe.
A couple of UK retailers however have dropped the price on the same model, most notably e-tailers
Play.com
and
Amazon
which have dropped the price of the
console
to GBP 169.99 and 179.99 respectively. The lower price represents a £30 savings off the MSRP.
Microsoft spokespeople have
said
however that the situation must be
"their own deal...Itís nothing to do with us.Ē
Industry insiders however see the price cut as foreshadowing for an official price cut coming at the Game Convention in Leipzig this August. There is also the possible introduction of a 60GB model just as in North America.
We will keep you updated.