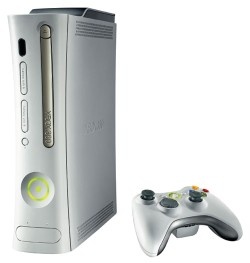 According to a picture first submitted to
VGC
, the
Xbox 360
should be getting a real price cut across the board in the US beginning on September 7th, one that should pressure the
PlayStation 3
and possibly even the
Wii
into similar price drops.
If proven to be accurate, the
Arcade
model will drop to $199.99 USD, the
Pro
model will drop to $299.99 and the 120GB
Elite
model will drop to $399.99, the same price as the 40GB (and now 80GB) PlayStation 3 models that do not include backwards compatibility.
For years
Microsoft
has said that $200 is the "sweet spot" for
console
sales and price cuts on their console have proven to boost sales every time. After dropping their price to 199 euro in Europe in February sales doubled year-on-year for the six months following the drop.
The new price drop would make the cheapest 360 console $50 cheaper than the
Nintendo Wii
which has long had the lowest price point of the new generation of consoles. The move would also push the PS3 back to being the most expensive console relatively, despite its extra features, most notably
Blu-ray
playback right out of
the box
.
Also interesting to note is that the price drop should coincide with the launch of the "Jasper" chipset which is said to reduce manufacturing costs greatly for Microsoft. Large price cut and still be profitable? It could be possible.
Original picture from VGC