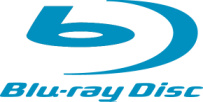 According to
Home Media Research
compiled by the
Redhill Group
, it appears that
Blu-ray
sales are actually quite solid for the year, and up 300 percent year-on-year from 2007.
The research says that Blu-ray movies are selling at about 1.14 million per month on average for the year, for a total of about 8 million. The combined total for 2006 and 2007 was about 6 million discs sold.
The latest numbers completely contradict
ABIresearch's recent projections
that Blu-ray was seeing a "lukewarm response" from consumers and that the PS3 was the "only bright spot" for the format.
ABI's survey was conducted in April, a month after
Toshiba
decided to stop production of rival
HD
DVD
and it seems that sales have skyrocketed since then with only one format on the market.
Andy Parsons, Senior Vice President, Product Planning,
Pioneer
Home Entertainment Group & U.S. Chairman,
Blu-ray Disc Association
Promotions Committee,
added
strong reasoning as to why the ABIresearch study was not trust worthy, outdated and flat out wrong.

"ABI Research's data appears to have been collected just after Q1 2008 when demand for Blu-ray was very high and supplies were low. With the abrupt end of the format war in February, hardware manufacturers and retailers were faced with a sudden, unexpected pent-up demand for players -- a phenomenon that was confirmed by retailers in subsequent press reports.

"Because hardware production schedules are arranged many months in advance, most player manufacturers needed a fair amount of time to respond to the increased demand. My own company (Pioneer) is still working to fill backorders for example.

"Another factor that must be considered is where we are in the adoption curve for Blu-ray. New publishing formats typically require several years before they can begin to establish themselves in the mass market. For comparison purposes, I looked back at some old DVD industry newsletters from the end of 1998 -- roughly the same early point in DVD's life that we're at now with Blu-ray -- and found a couple of analyst quotes that seem short-sighted in retrospect. One predicted a 'long and healthy life ahead for VHS.' Another was quoted as saying that DVD hardware sales were 'slow to take off, partly due to consumer confusion." If Internet polls had existed ten years ago, I'm certain that similarly low consumer interest levels would have been detected for DVD, even though it obviously became a highly successful format.

"Bottom line: no one should be too eager to make declarations about Blu-ray Disc's progress in the market now, because it's just too soon after launch."