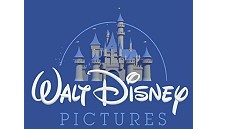 Walt Disney Studios
has announced that it plans to release a set of five
Blu-ray
"Platinum Hits", a collection of animated classics from the studio.
The studio is one of the staunchest supporters of the
HD
format and the new decision is based on the company's efforts to "accelerate consumer adoption" of the format. The studio says the five blockbusters will be released over the next 2 years.
The movies
are 'Snow White and the Seven Dwarfs,' 'Fantasia,' 'Fantasia 2000,' 'Pinocchio' and the 'Beauty and the Beast' although it is unclear in what order they will be released. On October 7th 'Sleeping Beauty" will be released to begin the "Platinum" line.
There was no other details except that each title will be two disc and include extensive bonus features as well as
BD
-Live interactivity.
"BD Live is not a niche product,"
added
Bob Chapek, president of Disney Home Entertainment.