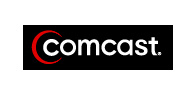 One month after being found guilty of breaking net neutrality laws, the large U.S. ISP
Comcast
has appealed the decision in hopes of having the ruling overturned.
On August 1st the Commission found Comcast guilty of improperly "throttling"
P2P
and
BitTorrent
traffic without letting its users know that it was doing so. In court the ISP admitted that it temporarily slowed down service for top
bandwidth
users when the network was congested.

"The commission's action was legally inappropriate and its findings were not justified by the record,"
Comcast Executive Vice President David L. Cohen
added in a press release
.


"I'm certainly disappointed they ended up appealing,"
FCC Chairman Kevin J. Martin said.
"The commission has done a very thorough job on investigating the complaint. We thought we needed to step in and protect consumers' access to the Internet."
In related news, Comcast recently announced that it will begin implementing
a 250GB monthly bandwidth cap
on its users as a way to satisfy their need to turn the Internet from unlimited to limited.