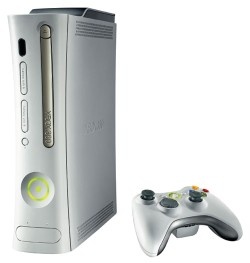 Microsoft
has made a statement confiding that sales of their
Xbox 360
console
have jumped over 100 percent since the
announcement of a price cut in the US last week.
The statement cites Microsoft's own numbers as well as word from retailers who are reporting "that between Friday, Sept. 5 and Sunday, Sept. 7, some
Xbox
360 models were selling at six times the rate they were the weekend prior" before the price cut was announced.
On September 4th the software giant announced that they were dropping the price of the Arcade model to $199 USD, the Core to $299 USD and the Elite to $399, steep price cuts that make the system cheaper than its rivals in every category. In comparison, the
Nintendo Wii
sells for $250 USD and does not have a HDD (like the Arcade model) and the
Sony PlayStation 3
sells for $400 USD with an 80GB HDD (the Elite has an 120GB HDD).
"We are thrilled to be the first next-generation console on the market to reach USD 199, a price that invites everyone to enjoy Xbox 360,"
added
Don Mattrick, senior vice president of the Interactive Entertainment Business at Microsoft.