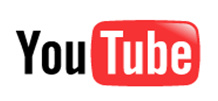 The Hong-Kong director Wayne Wang has announced that he will be premiering his latest film for free on
YouTube
today.
Wang, best known for "The Joy Luck Club", has said his latest drama, "The Princess of Nebraska" will be available at youtube.com/ytscreeningroom, a channel dedicated to film content.
The
drama
"is based on a story by Beijing-born writer Yiyun Li, about a Chinese exchange student in America who finds herself pregnant."
The move is something not usually seen in Hollywood, especially due to piracy concerns.
Recently the Oscar-winning independent film-maker Michael Moore released his latest film, "Slacker Uprising," for free via his site and torrents.