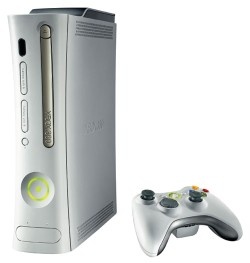 Microsoft
has announced that it expects the
Xbox 360
to outsell the total sales of the original
Xbox
by November, surpassing 25 million units worldwide.
Mindy Mount, corporate VP and CFO of the company's Entertainment and Devices division, says
"so far we've done a great job appealing to the core gamers. And by the end of this month we expect our global installed base to reach 25 million units, surpassing that of the first Xbox.

"It's a great milestone for us, but still only a start when you consider that history shows three-quarters of a console's sales come at a price of USD 199 or lower. We hit that sweet spot in September, making our Arcade model USD 50 cheaper than the Wii and half the price of a PlayStation 3."
Mount also correctly noted that the recent across the board price cut has had a huge impact on sales around the world.
"In the US in September our console sales rose 42 per cent month over month, and in Europe they rose 62 per cent,"
she
added
.
"In Japan we've had over a 500 per cent increase in sales."