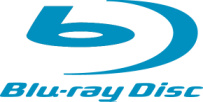 According to a new
Wall Street Journal
article, Hong Kong based movie pirates have begun selling bootleg
Blu-ray
films on standard DVDs, using the
AVCHD
format to fit a
720p
film onto a cheap
DVD-5
.
Although the AVCHD discs only offers 720p and not the
full
HD
1080p
, most consumers cannot tell the difference, and just see it as an upgrade from standard
DVD
anyways when playing back on their Blu-ray players.
The
MPA
warns that because blank DVDs can be had for, on average, 30 cents a unit, the pirates are making a huge profit on every bootleg sold.


"We are concerned and are assigning priority to this issue,"
said
Mike Ellis, the Asia-Pacific managing director for the
MPA
.
The industry only first began taking notice last month when a large stash of the bootleg Blu-rays were found during a raid in China. Some of the 800 discs seized included popular titles such as "Harry Potter and the Philosopher's Stone", "
Transformers
", and "X-Men 3." The bootleg discs were packaged in blue cases and even included holograms to make them look like the originals.


"Pirated DVDs from this region...have been exported all over the world in the last few years. These syndicates are very quick to spot market opportunities,"
said Mr. Ellis.
The MPA added that while retail Blu-ray discs retail for $25 or so, the pirated AVCHD discs sell for $7. Fortunately for the industry, the MPA says, the discs have not yet appeared outside of Asia.
"When we created the specifications for Blu-ray, we were very serious about trying to stem the tide of pirate discs regardless of where they were in the world,"
noted Andy Parsons, a senior vice president at
Pioneer
Electronics Inc.'s Home Entertainment Group and the U.S. chairman of the
Blu-ray Disc Association
Promotions Committee.
Unfortunately for them, all Blu-ray protections have been broken and
BD
rips can be found around the Internet, usually before the retail even hits shelves.