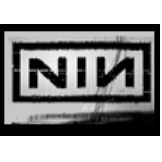 The
Nine Inch Nails
album Ghosts I-IV has been nominated for a
Grammy
award for
Best Boxed Or Special Limited Edition Package.
Making this notable is the fact that the album was licensed under a Creative Commons license meaning anyone can legally download it for free from
torrent
sites and other
P2P
. For its release, the band even published the first disc on the
infamous
public torrent
tracker
The Pirate Bay
, where it remains highly seeded, even today.
The band released the album for free, but did ask for voluntary donations of $5 USD for the
CD
. They also sold a few CD packages including a $300 "Ultra-Deluxe Limited Edition." Despite offering the album for free, the band still made a large amount of money, proving a record label is not necessary to be successful.
NIN's publicist said in March:
"Nine Inch Nails' 36-track instrumental opus Ghosts I-IV, released March 2 via NIN.com, has amassed a first week total of 781,917 transactions (including free and paid downloads as well as orders for physical product), resulting in a take of $1,619,420 USD."