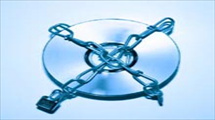 Ubisoft
has released the potential blockbuster
Prince of Persia
for the PC without any
DRM
but the company says it still expects piracy to be high.
A post on the official Ubisoft forum from Ubisoft community development manager Chris Easton, notes the decision.


"You`re right when you say that when people want to pirate the game they will, but DRM is there to make it as difficult as possible for pirates to make copies of our games. A lot of people complain that DRM is what forces people to pirate games but as PoP [Prince of Persia] PC has no DRM we`ll see how truthful people actually are."

However, he still expects piracy to be high. How "truthful" will people be?
"Not very, I imagine,"
he
concluded
.
When a user posted that developers need to stop blaming piracy for everthing and that "If you make a good game, people will buy it," Easton remarks:

"Well this time we've got a good game with no DRM so there really is no reason to pirate it, right? We should expect good sales because there's no reason to not buy a copy."

"I'm fairly skeptical as it's an easy answer given by a lot of people why they pirate games but if you're going to buy this game instead of pirating purely because of no DRM in the store version, then if I ever meet you in real life I'll happily shake your hand and buy you a drink."