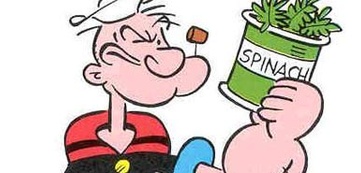 On January 1st the iconic cartoon character
Popeye the Sailor Man
became public domain in the EU, following the EU law that restricts copyrights of authors for only 70 years after their death.
Elzie Segar, the creator of the beloved character died in late 1938.
The 'Popeye industry' generates $2.5 billion USD in annual sales and merchandise comes in the form of books, toys, computer games, canned spinach and even a fast-food chain. Being public domain means that anyone can sell Popeye drawings merchandise, with no worries of needing authorization for being responsible for royalties.
It is important to note that the character is only public domain in the EU, and is still protected in the US until 2024, 95 years after the creator's death. The Popeye trademark however, is a separate entity and is owned by the Hearst Corporation which should should protect the brand very aggressively.
Adds Mark Owen
, an intellectual property specialist at the law firm Harbottle & Lewis:
"The Segar drawings are out of copyright, so anyone could put those on T-shirts, posters and cards and create a thriving business. If you sold a Popeye toy or Popeye spinach can, you could be infringing the trademark."
Mr Owen also notes:
"Popeye is one of the first of the famous 20th-century cartoon characters to fall out of copyright. Betty Boop and ultimately Mickey Mouse will follow."