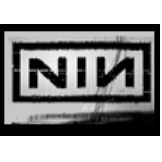 Imagine you've gone to see a major musical act live and somehow managed to record several concerts with your HDV camcorder. Hoping to share your footage with other fans you make it available via BitTorrent, but how can you let people know how to get it. If the band happens to be Nine Inch Nails you might contact Trent Reznor and let him publicize it for you.
In fact that's exactly what happened, And keeping with his recent history of innovative promotions he passed the news on to NIN fans via the band's website.
The footage comes from shows in Victoria, British Columbia, Portland, Oregon, and Sacramento, California. Being high definition (1080i) MPEG-2 video they total more than 400GB between them. If you'd like to download them for yourself you can use the links below.
In addition to a lot of free hard drive space, you'll need
a BitTorrent client
to download and some skill at working with high definition MPEG-2 files. Unless you have a Mac you'll also need to learn how to demux HDV2 files to a standard elementary MPEG-2 video stream.
If you're wondering why Trent Reznor is promoting what amounts to bootleg video that he can't sell and won't profit from, think about this. It gives him free publicity in many places (like Afterdawn) where he wouldn't normally get mentioned.
Victoria, BC
Portland, OR
Sacramento, CA