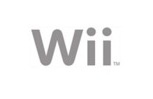 According to the analyst firm
Venture Beat
, the
Nintendo Wii
is well on its way to passing the
Sony PlayStation 2
as the most successful console of all time, and should do so by 2014.
The
PlayStation 2
has sold roughly 140 million consoles over its lifespan but the firm is predicting the
Wii
will hit 154 million units sold by 2014.
Comparatively, for its first 26 months of availability in the US, the Wii is leading the
PS2
by 10 percent; 17.5 million units sold to 15.9. Overall the Wii has sold over 40 million consoles worldwide.
The report also noted that the current-generation
Sony PlayStation 3
has sold 7 million units in the US so far, comparable to the initial sales of the
Gamecube
. The PS3 is expected to have a much longer lifespan however.