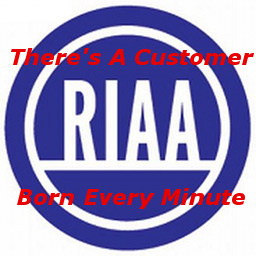 In 2007 Joel Tenenbaum joined tens of thousands of defendants accused by the RIAA of violating their members' copyrights by sharing files using a P2P file sharing service. But unlike the vast majority of the defendants in these cases he chose to fight rather than settle. Even more remarkably he opted to represent himself in court against an entire team of high priced lawyers.
Sometimes the best defense is a good offense, and ultimately that became Joel Tenenbaum's strategy. Of course that was after he was introduced to a tactic the RIAA has
used repeatedly
to punish those who dare to
challenge them in court
.
They stalled
. Then they
stalled some more
. Then they
stalled even more
. Eventually he decided to fight back and began filing counter claims.
Finally he reached the point where the case was too much to handle without more legal expertise. That was when a lawyer stepped up to help Mr. Tenenbaum out. That someone was Harvard Law School Professor Charles Nesson. Recently I talked to Professor Nesson to get a better understanding of the case's details.

Some have characterized Charles Nesson as a crusader against the RIAA. As far as I could tell that is not the case. He clearly does believe they are using the courts as an instrument of intimidation rather than justice. But he didn't go looking for a fight with the RIAA. In fact it was Judge Nancy Gertner who asked him to get involved.
Now that he is involved though, he's not pulling any punches. You may already be familiar with the frequently cited opinion that the RIAA's damage claims are unconstitutionally high. Professor Nesson goes a step farther to say the Federal statute authorizing more than $100,000 per song (or album) in damages is unconstitutional.
And why is that? Well it is actually simpler than you might think. To begin with he believes the damages, which are set to a minimum amount by law, are intended to punish offenders rather than paying for damages suffered by copyright holders.
"It's all about deterrence,"
he says
"and it has no business in civil court."
He adds
"It's the punitive nature of it rather than the methodology."
He also notes it is the government's job to determine who should be prosecuted in criminal cases. By contrast the RIAA gets to decide who should be sued under the current statute.
"It's sort of like ceding the power of criminal prosecution to private industry to protect itself,"
says the professor.
In addition the protections many Americans take for granted under criminal law aren't available in civil cases. These include the right to a speedy trial and, perhaps most importantly, the right to representation by an attorney even if you can't afford one. He downplays this, saying
"It's the punitive nature of it rather than the methodology."
It is worth remembering, however, that in a criminal case Joel Tenenbaum would have been represented by a lawyer much sooner.
Clearly, if Professor Nesson is right, defendants are being denied legal protection the law is supposed to guarantee. But even if the court disagrees with his conclusion, the RIAA isn't out of the woods yet. Like others before him,
most notably Ray Beckerman
, the professor points out the damage award requested by RIAA lawyers is
"so grossly out of proportion that it violates the due process clause."
If you look at prior case law you will find the record labels actually agree with his position, when it suits their purposes anyway. In fact they have made the same argument in in Federal Court when sued over the unauthorized use of music samples. In these cases the court has set a clear precedent that an award in excess of ten times actual damages is a due process violation. For Joel Tenenbaum that would mean paying less than $50 for all seven songs he's accused of distributing.
So why the disconnect between established case law and these lawsuits? That's actually another of Professor Nesson's points. The laws currently on the books were not written to punish file sharers. In fact these fines were last updated in 1999 when Napster was brand new and not even a blip on the radar for legislators. Penalties are set at a minimum of $750 per song ($150,000 for a "willful act") because lawmakers only wrote the relevant statute with commercial piracy in mind.
RIAA lawyers assert
their previous arguments don't apply because they were arguing real damages and not a statutory minimum. Of course that is really just because the law was being used (as intended) to go after commercial infringers. In this case it seems like a clear question of whether the US Constitution trumps the Digital Theft Deterrence and Copyright Damages Improvement Act of 1999.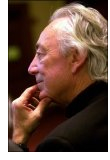 Which brings us to the last few days where we find the RIAA
fighting tooth and nail
to stop the
Berkman Center for Internet & Society
from webcasting an upcoming hearing. They feel it is an inappropriate venue because of a bias against their case. And in fairness Professor Nesson even sympathizes with their position. On the other hand he says
"[Judge Gertner] chose the best alternative that had been put before her."
He also points out
"She suggested that it be open as well to the RIAA and we've put out an almost immediate announcement that there are other public sources - that it would be available to the public."
A quick look at Judge Gertner's order shows what the professor is talking about.
The third of six conditions
imposed by the judge
reads
"The Berkman Center for Internet and Society... will make the recording publicly available for all non-commercial uses via its website."
The fifth states
"The 'narrowcast' will be gavel-to-gavel, with no editing by CVN or the parties."
In other words, if the RIAA wishes they may have access to the original footage and make it available on any website they desire. They could even use it in their own PR campaign. If they choose not to exercise this option it seems unfair to deny others the same opportunity.
And talking to Charles Nesson you get the feeling fairness is exactly what this case comes down to for him. The law isn't just about following a book of rules. Ultimately it's supposed to be about justice. Every right, including those granted by Coypright law, must be weighed against the rights of others. The right to free speech doesn't allow you to yell "fire" in a crowded theater. The right to assemble doesn't mean you can hold a rally in your neighbor's house without his permission.
Should copyright protection give you the right to ignore due process?