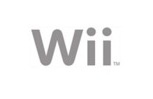 Although there has been no confirmation from
Nintendo
on the speculation, a post over at
Qj
has cited sources claiming the
Wii
will be soon getting a 'double' external hard drive, in 32 and 64GB capacities.
The external drive will attach to the Wii's
USB
ports and will "blend into" the console. The drive will have USB ports as well.
Users will have to upgrade to an upcoming
firmware
update to make the HDD work and the source says "everything you buy from the Wii Shop Channel can be transferred unto the hard drive, no problem."
Currently, the Wii only has 512MB of on-board storage, with an
SD
slot which can expand storage to 2GB.
There was no word on pricing or release date.