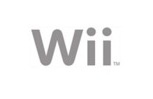 According to an interview with
Gamasutra
,
GameStop
has said they finally have enough
Nintendo Wii
supply to keep up with demand.
GameStop Senior Vice President of Merchandising Bob McKenzie added:
"Three years later, we finally have enough inventory on the shelf, and we've got a couple of weeks in supply."
McKenzie also says he is fully confident gamers can walk in and purchase the console without any lines, in any retail location. The company is the largest gaming retailer in the biggest market, the US.
Since its launch in 2006, the
Wii
has constantly been out of stock, with many would-be buyers hearing lines such as "the console is first come, first serve, we wont know when we will have them back in stock." If you were trying to get the console during the holiday season, chances are you you weren't getting one.
48 million global console sales later, the Wii is finally available. Well done,
Nintendo
.