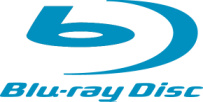 According to new data from
Adams Media Research
,
Blu-ray Disc
sales grew almost 88 percent year-on-year in the US for the Q1, despite the global economic recession.
There were 9 million units sold for the period ended March 31st, up from 4.8 million units sold in the comparable quarter.
The report also adds that there are now 10.5 million Blu-ray "households," meaning any home with a Blu-ray set top player or a
Sony PlayStation 3
.
Blu-ray revenue for the period also grew to $196.6 million USD, up from $117.2 million in 2008.

"We are delighted to see continuing, significant growth of the Blu-ray Disc format in the midst of one of the worst economic downturns in recent memory,"
added
Andy Parsons, U.S. chairman of the Blu-ray Disc Assn. Promotions Committee.
"I think the numbers are a clear indicator that consumers really do understand the value of packaged media, and that even when times are very tough, [consumers] continue to seek out and enjoy the best possible high-definition content."