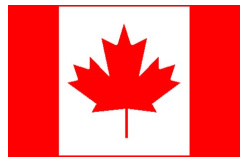 The United States has added Canada to its piracy
Priority Watch List
, calling the nation one of the worst "offenders of copyright piracy."
Adds the
US Trade Representatives (USTR)
:
"In this time of economic uncertainty, we need to redouble our efforts to work with all of our trading partners - even our closest allies and neighbors such as Canada - to enhance protection and enforcement of intellectual property rights."

ESA (Entertainment Software Association) of Canada
CEO Michael Gallagher approved of the move adding:
"Canada's weak laws and enforcement practicies foster game piracy in the Canadian market and pave the way for unlawful imports into the US."
The ESA believes Canada need to strengthen its lax rules on piracy, ban mod chips completely, "provide Customs officials with the authority to seize counterfeit products on the Canadian border" and create "incentives" for ISPs to stop piracy at its source.




"Canada contributes significantly to the development of today's leading games - creating thousands of high-paying jobs along the way,"
Gallagher
added
.
"We are eager to see Canada become a full partner in protecting these products on the way to market."
The other nations on the Priority Watch List are Argentina, Chile, China, India, Israel, Pakistan, Russia, Thailand, Venezuela, Algeria and Indonesia.