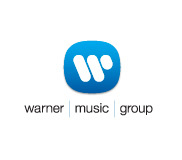 Warner Music Group's revenue for the second quarter of 2009 is down more than $100 million dollars compared to the same period last year. A statement from the company blames the decline primarily on worldwide economic conditions and a release schedule weighted heavily toward the last part of the year.
WMG's one semi-bright spot is digital (internet-based) revenue, which accounted for $173 million of the $668 million total. Unfortunately that's a negligible increase from the $171 million brought in a year ago.
With CD sales continuing
their freefall
, that 26% of their revenue is arguably the most relevant to future performance.
Unless someone at WMG comes up with a way to greatly increase income from music downloads it looks like they are in for a very rough year. And maybe that's not a bad thing for the music industry.
So far the major labels have proven inept at the online music business to say the least. You don't have to look any further than the recent switch to variable pricing for song downloads to see how bad their track record is.
The labels
insistence on tiered pricing
, implemented recently by
all the major online music stores
, doesn't look any more promising than previous efforts. In fact it seems to benefit
resellers
and consumers at the expense of
label profits
.
Add in the troubled economy and you may have a recipe for the labels to either create a new online music industry or be taken over by someone who will.