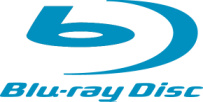 Yesterday we reported that the
AACS Final Adopter Agreement had been made available
and surprisingly still included in the license was the controversial
Managed Copy
which allows owners of
Blu-ray
movies to make themselves one legal digital copy to be played at home.
Today, Michael Ayers, chairman of the
AACS
Licensing Authority, has
confirmed
that all discs beginning in January 2010 will allow for one full
1080p
resolution
copy, which will be a
Windows Media
DRM
video file which can then be burnt once to recordable
BD
or
DVD
discs.
Unfortunately, Ayers admits, most Blu-ray owners will not be able to make the copies immediately as current players will not have the ability to make the "managed copies." Suppliers do not expect to get new players out with the ability to do so until the Q2 2010 at the earliest.
Additionally, the major studios have the ability to charge for the copy and will have full control over what kind of backups can be made.
According to
VideoBusiness
,
"the way managed copy is expected to work is that a consumer would insert their disc in a Blu-ray player and the disc's menu would include an option to make a managed copy or the consumer might have to press some buttons on their Blu-ray device to make a copy, Ayers said. Once they choose the option to make a copy, the Blu-ray player connects online to an authorization server, run by a studio, supplier or the AACS-LA. The authorization server then gives the go-ahead to make a copy."