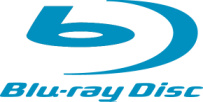 According to
Futuresource Consulting
, despite slower than expected growth,
Blu-ray
software sales will account for 50 percent of all home entertainment business by 2012.
Additionally, the company lowered its expectations for 2009, from 95 million discs sold to 75 million discs, specifically citing weak attachment rate with
PlayStation 3s
, which remain the most popular Blu-ray players. According to the group, PS3 owners only purchase 2 Blu-ray films per year, while standalone owners purchase 5-8 per year.
"This is all about pricing,"
adds Alison Casey, Futuresource head of global content.
"In 2012, you'll see entry-level Blu-ray pricing at $50. At that point, Blu-ray will become mass market."

Blu-ray sales will continue to help offset declining
DVD
revenues, caused by a saturated market which is now forced to sell DVDs at cheaper prices than ever in history.
"Blu-ray is vital and important to keeping disc volume healthy,"
said Casey.
"Blu-ray is going to help sustain a flat packaged-media market."

Futuresource also adds that Blu-ray owners are unusually heavy media consumers, in comparison to non-
BD
owners.
A recent survey by the group says "85% of Blu-ray households said they buy discs versus 62% of non-Blu-ray owners." For purchasing new movies online, "the breakdown was 11% Blu-ray, 3% non-owners."