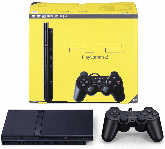 According to new
Nielsen
data, gamers spent the most time in history this June playing video games, with the
Sony PlayStation 2
taking the lead for most minutes.
Playtime was up 21 percent year-on-year, and the
PS2
regained the top spot from the
Xbox 360
. Average playing time was 768 minutes for June, or about 25.6 minutes per day.
The 360 has been on the rise since last year, at the expense of the
Wii
, but the giant console base of the PS2 is hard to beat.
In terms of gender, the Wii is on top by far for women, with 360 on top for male gamers.