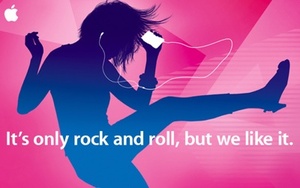 Apple
has reduced the prices of current generation
iPods
by as much as 30 percent.
According to Engadget
, Apple's official online store which is currently offline showed the price drop earlier today. The price cuts will almost certainly be announced at today's
"rock and roll"
event, held in San Francisco.
The price of the 2nd generation iPod touch 32GB was cut by a whopping 30 percent from $399 to $279 but other touch versions got hefty price cuts as well. 16GB touch dropped from $299 to $249 and 8GB touch from $229 to $189.

In addition the prices of 4th generation 8GB and 16GB nanos were slashed to $129 and $149 respectively. This makes the additional 8GB cost only 20 bucks more compared to previous $50 difference. The classic also received a $20 price cut to $229.

The rumors have it that the price cuts are making room for a new generation of iPods -- at least 5th generation nano and 3rd generation touch -- possibly announced later today.