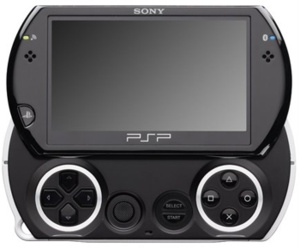 GamesIndustry.biz
has reported today that
Sony
is noting that the newly launched
PSPgo
handheld is selling 'in line with our expectations,' as well as helping a boost in
PSP-3000
sales.
"PSPgo has performed in line with our expectations, driving 100 per cent incremental volume for the category and has benefited the broad PSP portfolio with PSP-3000 also enjoying a big lift,"
said Sony Europe.
The company also noted that PSP-3000 sales saw a boost from added consumers in stores as well as the release of
Gran Turismo
and
FIFA 10.
"PSP software sales also having been a standout with both new releases GT PSP and FIFA 10 performing well,"
added Sony.
Sony later added that overall sales of PSP hardware, all models, was up 120 percent week-on-week.