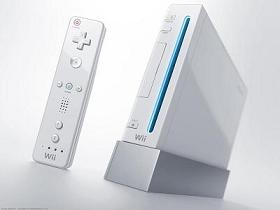 According to recent
NPD Group
numbers, the
Wii Play
video game is the best selling title of the new millennium (in the US), surpassing
Grand Theft Auto: San Andreas
.
Over 11 million
Wii Play
units have been sold since 2000, surpassing San Andreas, at 8.25 million.
Wii Fit
is well on its way to surpassing GTA as well, with 7.9 million units sold through the end of August. Cammie Dunaway of
Nintendo
says however that the numbers will be a lot higher after NPD releases their September numbers in a couple of days.
"When we see the September sales, we think that's going to be strong and that'll put us over the eight million mark. And then with October, we'll just have to see,"
said Dunaway.
In fourth place is
GTA: Vice City
at 6.9 million followed by
Mario Kart Wii
at 6.7 million units sold.