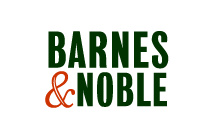 The latest in a long line of "Kindle killers" is here at last, the
Barnes & Noble Nook
e-reader.
An upcoming ad for the device placed in the
NYTimes
shows a $259 USD price, very competitive with the Kindle and the
Sony
Reader, the current market leaders. Amazon recently dropped the price of their US-only Kindle to $259 while releasing an international version. Research firms have pegged Kindle market share at 60 percent.
NYTimes says the "Nook will permit readers to lend their digital books to friends and download books wirelessly." but there were little other details as of writing.
Gizmodo
got their hands on some pics of the device, which is expected to be officially unveiled later today.