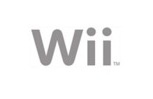 Analyst Doug Creutz of the
Cowen Group
has said today that the "
Wii
bubble could be deflating," as gamers plan to spend much less on Wii titles this holiday season in comparison to last year.
According to
Gamasutra
, Creutz used a survey of console owners which asked their purchase intentions for the holiday season and it appears that
PS3
and
Xbox 360
owners plan to buy more games this year, while Wii owners plan to buy less.
Creutz does say the numbers may be skewed however because over 50 percent of Wii owners also own a rival console, and only 23 percent of those who own multiple consider the Wii their "main platform."
"While core gamers who own a Wii own more Wii games on average than casual Wii owners, the average title ownership spread between the two categories of gamers is much lower than it is for owners of Xbox 360 and PS3 console,"
he added.
Additionally, Creutz says Wii hardware sales do not correlate to software success, as proven by NPD numbers that show publishers have not done as well while Wii sales were through the roof in 2008.
"While we believe the Wii is likely to be a drag on overall software sales through the holiday, the impact should be limited to those publishers which have invested significantly in Wii development, with the biggest negative impact likely to be felt by Electronic Arts which (unwisely in our view) heavily invested in Wii development for [calendar 2009],"
he noted.