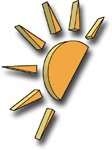 About a year ago we asked you guys to help us to translate our site to your own language. The whole translation process has evolved quite a lot during the past year and several new translation projects are currently on-going. However, two language versions are approaching the point where they could go finally go live.
Now, if you happen to speak a fluent speaker of either
Spanish
or
Dutch
and also understand English
(well enough to be able to translate from English to your own language)
-- and want to see AfterDawn available in your own language,
contact us using our feedback form
. We unfortunately
can't pay
for your efforts, but can send various AfterDawn merchandise to the most active volunteers as a thank you
(and can write you a letter telling that you've helped with this project, if you want one)
.
The workload that there is left is relatively small -- just by spending couple of hours on it would help us dramatically to get these translations launched.
Help us out here :-)
P.S. We welcome other translation volunteers too -- we have on-going translation projects currently in Norwegian, Danish, German, (Brazilian) Portuguese and French. Just contact us if you'd like to participate.

P.P.S. Like mentioned a year ago, "fluent" in this context doesn't mean "I used to read Spanish/Dutch in high school couple of years ago" .. and it doesn't mean "I can use Google Translate fluently" either :-)