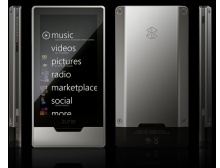 Released just this week,
the
Zune HD Twitter
app is already being updated after users criticized the application for automatically censoring any explicit words written by users in their Tweets. Perhaps more upsetting was the fact that there was no option to turn the censoring off.
The censoring is a new trick for a Twitter app, with more popular clients such as
TweetDeck
not even having censorship as an option. Twitter's direct site does not censor either.
Microsoft
responded within hours to the online complaints (via
Cnet
):
"The recently released Twitter for Zune HD application has been abbreviating some explicit words in tweets when viewed on the device. However, these explicit words do appear in their full text on the Twitter site or on any other Twitter client. We have identified the issue and are taking steps to update the application as soon as possible to ensure Twitter for Zune HD users are able to view tweets in their original state."