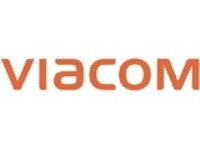 Hulu
, one of the most popular online video
streaming
sites in the United States, had some bad news to note today, reporting that
Viacom
has pulled two of its most popular shows, "The Daily Show With Jon Stewart" and "The Colbert Report."
"The Daily Show" is the third most-watched show on the site, and Colbert's show usually ranks in the top 7.

Viacom does say that they will not be completely getting out of the streaming business, however.

Reads the press release:

Comedy Central has made "The Daily Show with Jon Stewart" and "The Colbert Report" available to consumers through Hulu since June 2008. Although that agreement has concluded, full-length episodes of each show will remain available at TheDailyShow.com and ColbertNation.com, respectively.

Hulu was one of the many digital distribution partners we've worked with over the past few years to add new outlets for our valuable and powerful content and to help drive the businesses of our partners. We had a great experience with Hulu, and we hope to work with its team again in the future.

Hulu has around 44 million monthly visitors.